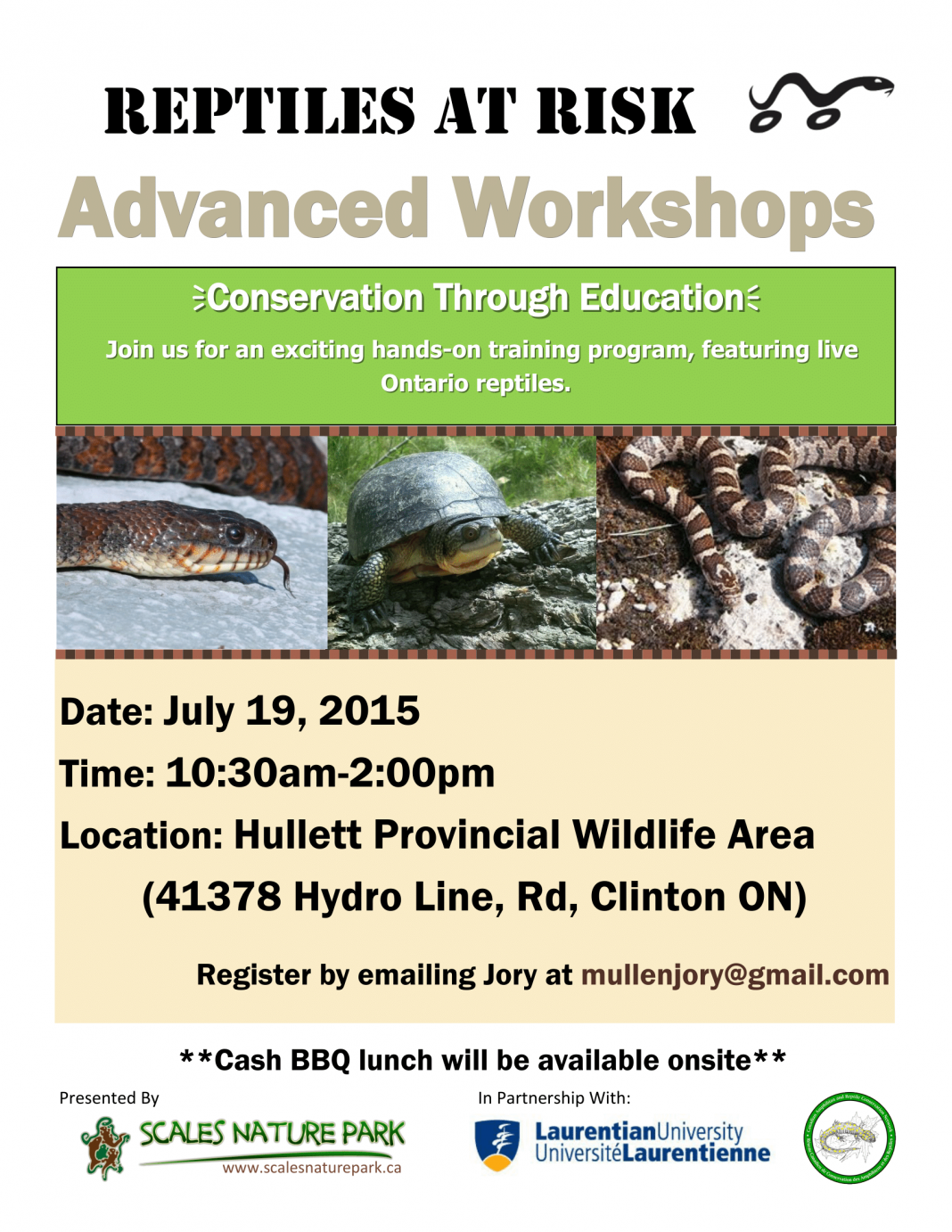 Join us on July 19th, 2015, from 10:30 to 2 pm for a FREE workshop at the Hullett Provincial Wildlife Area.
The interactive workshop features live animals, many of which are species at risk, in which participants are trained to touch and hold as they become more familiar with these species. It is a great opportunity to increase reptile knowledge and gain hands-on experience with these secretive creatures. It may also be beneficial for you and your members to become familiar with identification and handling of these native species, as many of us see these animals in our own backyards. Topics include species identification, life history, handling techniques, conservation status and threat, mitigation strategies and legislative issues.
The Reptiles at Risk project is a partnership between Scales Nature Park, Laurentian University, and the Canadian Herpetological Society. The project is funded through the Ministry of Natural Resources Species at Risk Stewardship Fund to provide free educational programming about reptiles at risk throughout Ontario. Our goal is to increase appreciation and conservation of Ontario reptiles through outreach and hands-on interactions with live reptiles.
A cash BBQ will be provided.
Please register with Jory by email: mullenjory@gmail.com
Spread the word!