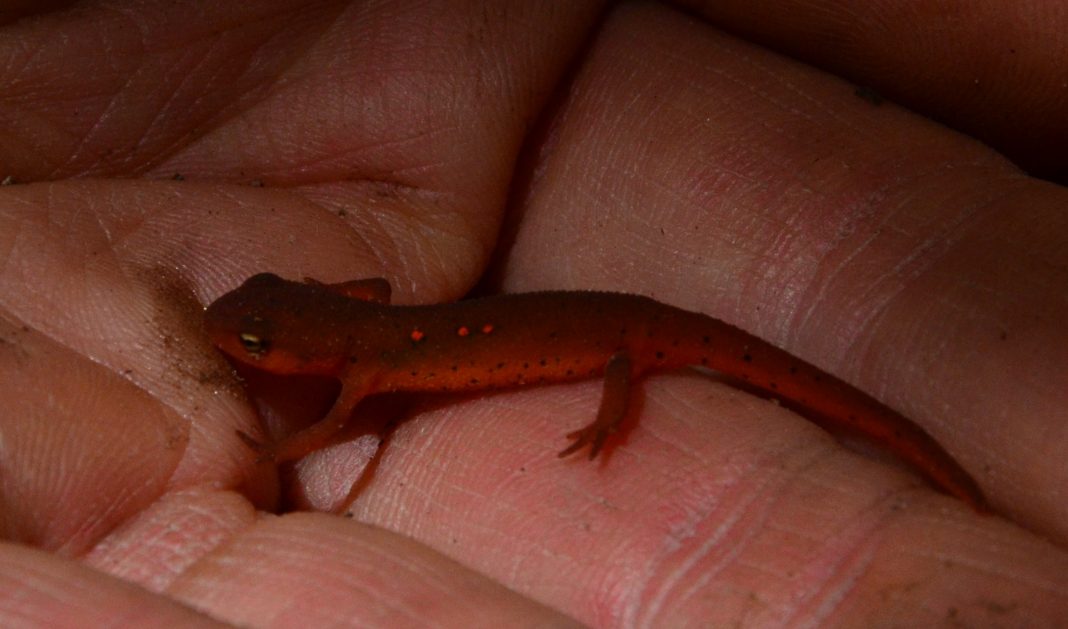 Huron County counts its lucky salamanders
By Colleen Cirillo, Ontario Nature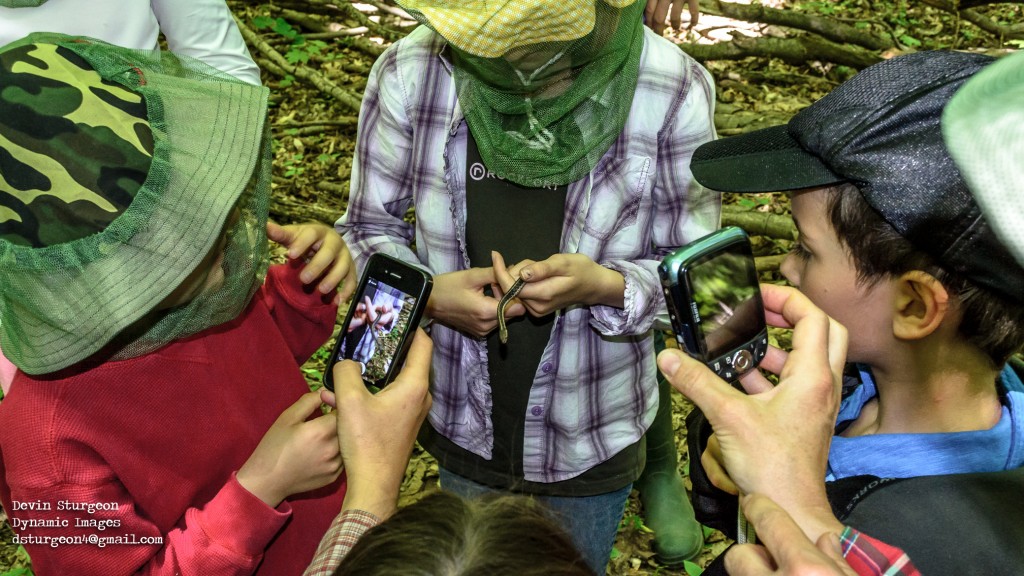 Enthusiasm can be curiously catchy. Before heading out on my first-ever bioblitz last Saturday (June 7) in Huron County, I was mildly interested in reptiles and amphibians. To be clear, I wished these critters no harm. In fact, I worried about their survival in this face of habitat fragmentation, pollution and climate change, but I did not yearn for encounters with them.
Enter Rachel, and Tanya, and a team of reptile and amphibian experts from the Huron Stewardship Council, Ontario Nature and Nature Conservancy of Canada – all with an instinctive ability to engage newbies like myself in the world of reptiles and amphibians. These committed conservationists bravely led a motley group of curious folk into the Redmond and Rodgers County Tracts in search of secretive salamanders, slithery snakes, tiny toads and more!
We were participants of Huron County's first-ever bioblitz, hosted by the Huron Stewardship Council and Ontario Nature. A bioblitz is an event at which teams of volunteers find and identify as many species as possible in a specified area in a 24-hour period. The Huron event was a modified bioblitz that ran for six hours and focused on reptiles and amphibians, sometimes referred to as herpetofauna. In Huron County, this group of animals includes eight frog, one toad, two salamander, one newt, six snake and five turtle species.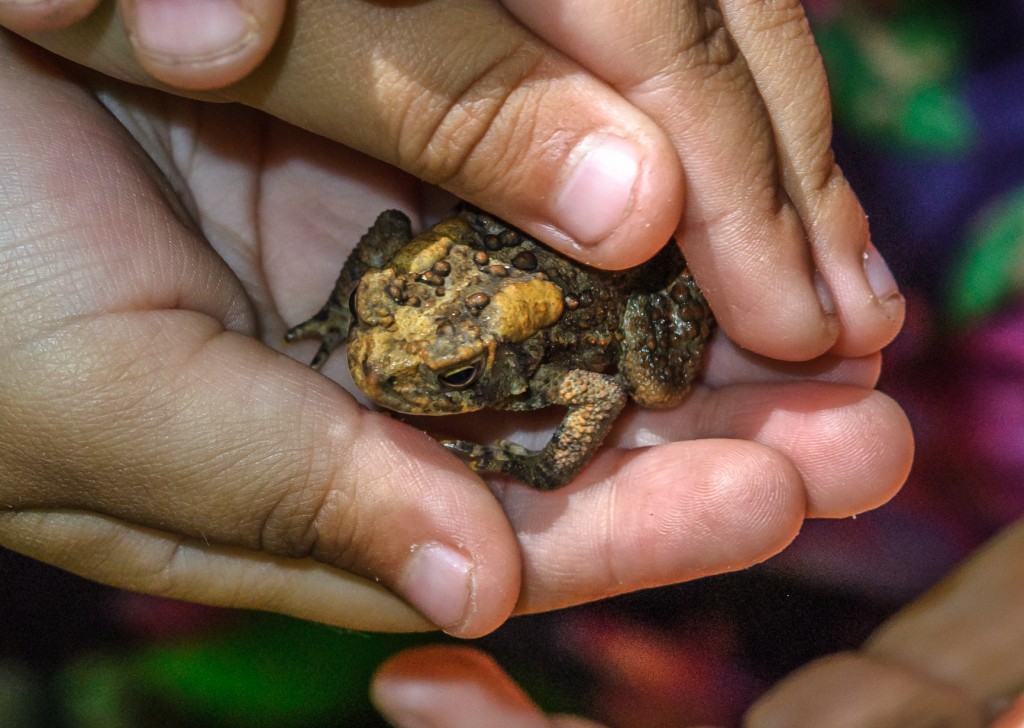 The sun shone brightly – perhaps a little too brightly – as 60 people of all ages and skills scoured the wet woodlots in search of reptiles and amphibians. We waded through muddy water, rolled-over heavy logs and listened for movement in the leaf litter to find a total of 189 individual animals representing 14 herpetofauna species. All sightings will be entered into the Ontario Reptile and Amphibian Atlas and will inform Huron County management plans. In addition, we were treated to the serenade of a scarlet tanager flitting about in the forest canopy and the beauty of a wildflower garden on the forest floor.
The bugs were a force to be reckoned with on this event, but not sufficiently enough to dampen our new-found enthusiasm.  With a little guidance and a lot of encouragement from the pros, I've embraced my new role as herpetofauna citizen scientist. Now if only I could learn how to say that word correctly.