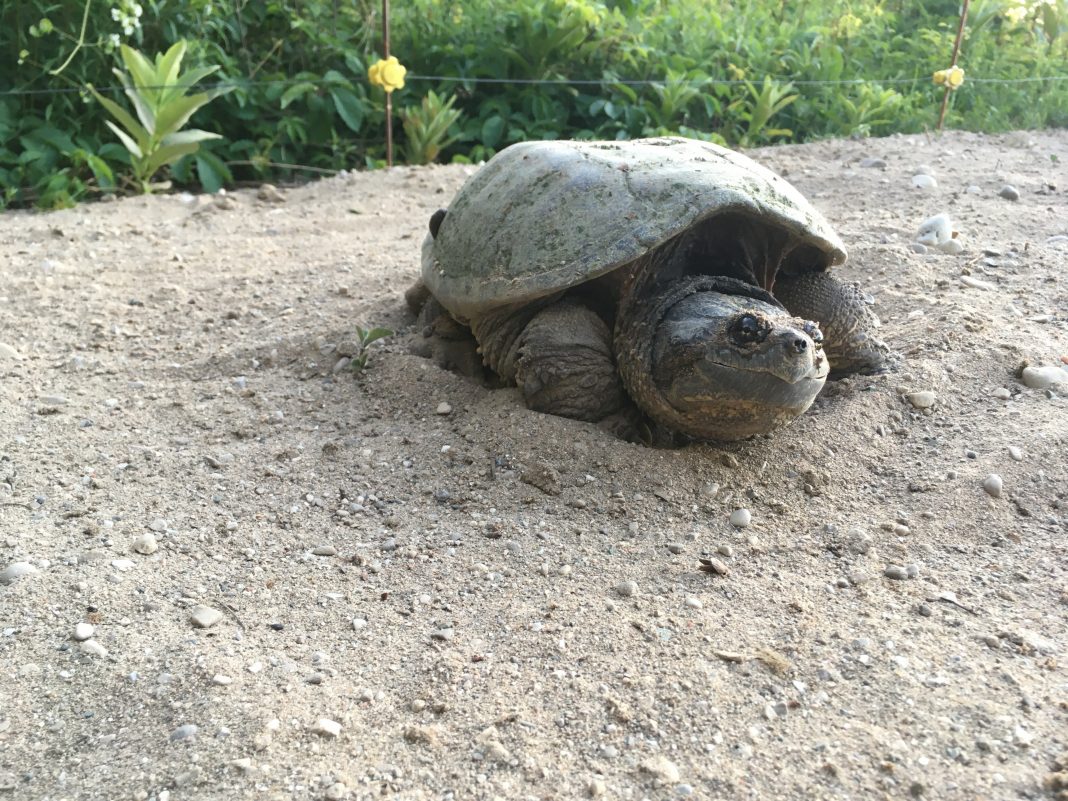 Turtle nesting season has come to a close, and now we are eagerly awaiting the emergence of new generation of turtles!
Despite challenges associated with the pandemic, we were able to protect several snapping turtle nests and one painted turtle nest this year. Some nests were caged to protect the eggs from being eaten, while others were collected for artificial incubation if caging was not a viable option. Please note that nests should never be disturbed without proper permission (the Huron Stewardship Council receives government permits for this work).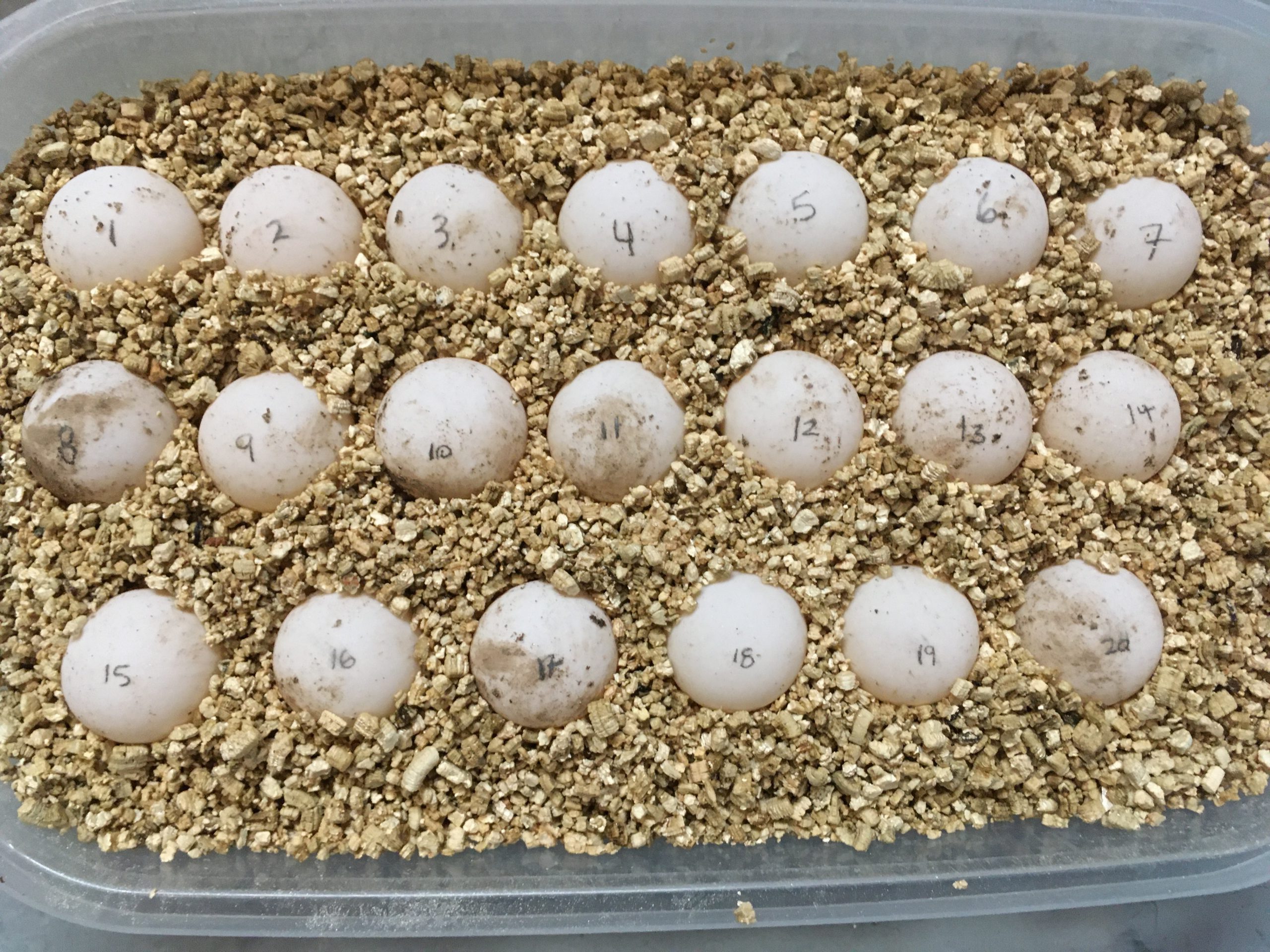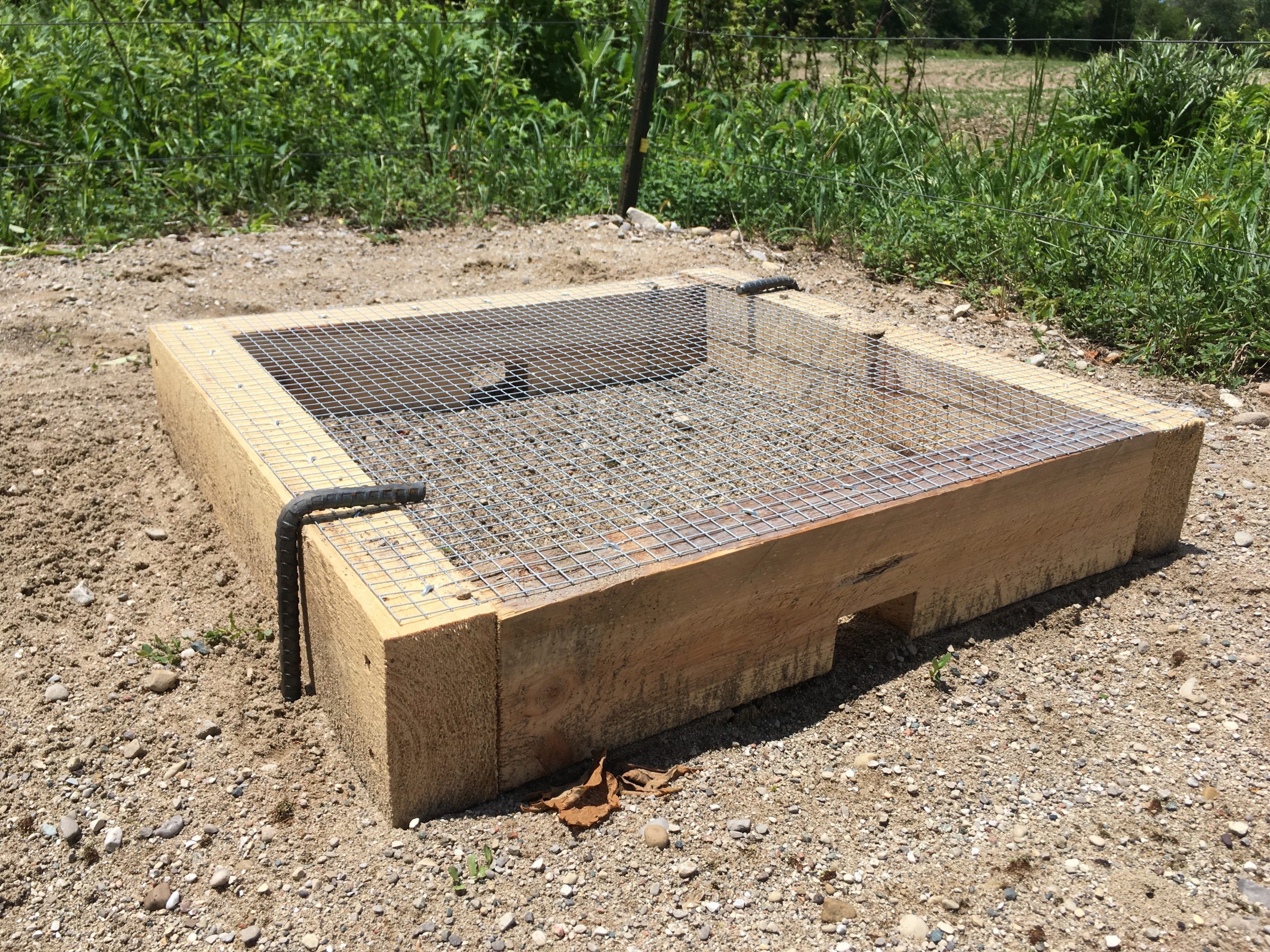 Unfortunately, predator populations are super-abundant across much of Southern Ontario, resulting in nest predation rates higher than those that would occur naturally. Unfortunately, all turtles in Ontario are now listed as Species At Risk but these efforts to incubate or cage the eggs will help to recover local turtle populations. We are very grateful to Hamilton's Machine Shop in Exeter for donating their time to make us steel rebar nest protector stakes. These stakes are helping to keep out even the most determined predators! Thank you also to all landowners who reported turtles nesting along roadsides and on their properties. We couldn't do this without all of you!