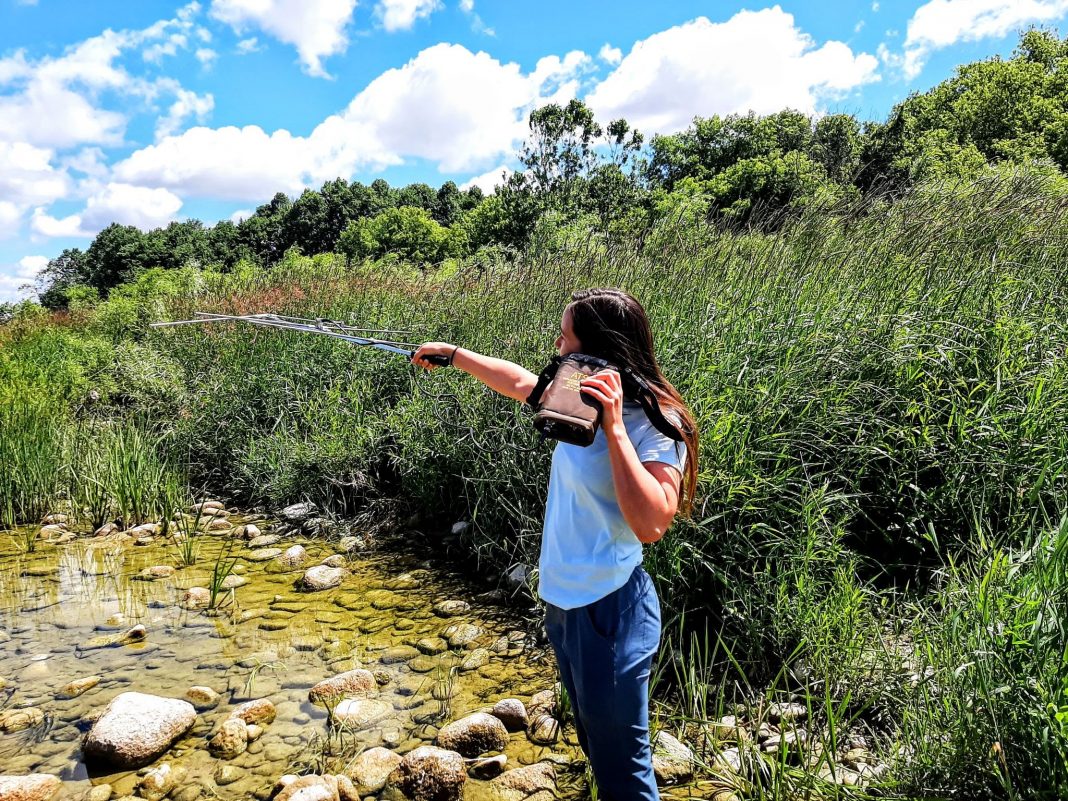 By: Olivia Leon
As we move into fall, I've taken some time to reflect on my summer and the time I spent with the Huron Stewardship Council (HSC). I joined the Canadian Conservation Corps program (CCC), in hopes to gain experience doing research and field work. I was most looking forward to participating in the 3 month internship program and was extremely lucky when I found out that I had been matched with my first choice of conservation organizations, the HSC. After graduating from university, I had been longing for hands-on experience outdoors in the field.
My placement began in May and our team dove straight into tracking turtles, conducting Queensnake surveys and monitoring turtle nesting sites. It was a bit of a shock to the system, going full days in the sun, walking more kilometers than I was used to and stumbling over rocks for hours in the creek.
After waking up, the first thing we would do is check the weather. Some days we would get stuck inside because of the heavy rain and other days it would be beautiful out. We never knew for sure what the weather was going to be until the last minute! Our team would get to the survey site and immediately submerge our feet into the cold water. The feeling would send chills through my body. Then, before we knew it, we were wading in water over our knees. A day wouldn't go by where we weren't bushwhacking through overgrown vegetation and getting our arms scratched up.
As the days went on, I became more comfortable in my element. I began to notice the fog lift in the morning and how the sun would rise and heat everything around me. I often caught myself smiling up at the sun, feeling plant leaves between my fingers and taking long deep breaths in the fresh air throughout the day.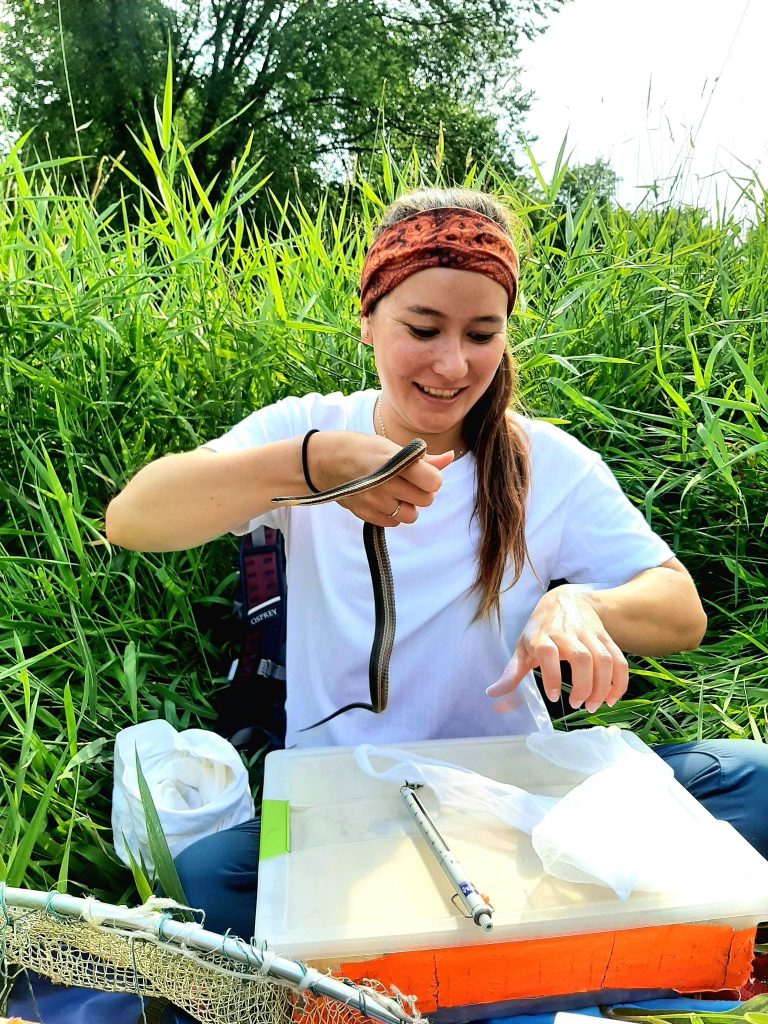 There were times of frustration, where the telemetry equipment would send us in circles. There were times of impatience, as I sat and waited for the turtles to lay their eggs. There were times of exhaustion, scanning the landscape looking for turtle shapes in the faint dusk light.
My negative emotions would always be overcome by a sense of gratitude. I would remember how lucky I was to be able to witness these incredible creatures, to be a visitor in their home. I was grateful to be able to eat my lunch with a view everyday while out in the field, to find unexpected discoveries and to be continuously exploring. With each day, every task became easier.
By August I had handled more snakes than I ever imagined I would in my life. I saw turtles at all stages of life and I was able to call myself an experienced Species at Risk Technician. What made me feel the most accomplished, was knowing that I could leave my placement knowing that I have made an impact. I contributed to a provincial wide research project and discovered so much about snakes and turtles! Through this experience I confirmed that a career outdoors in conservation is where I belong.