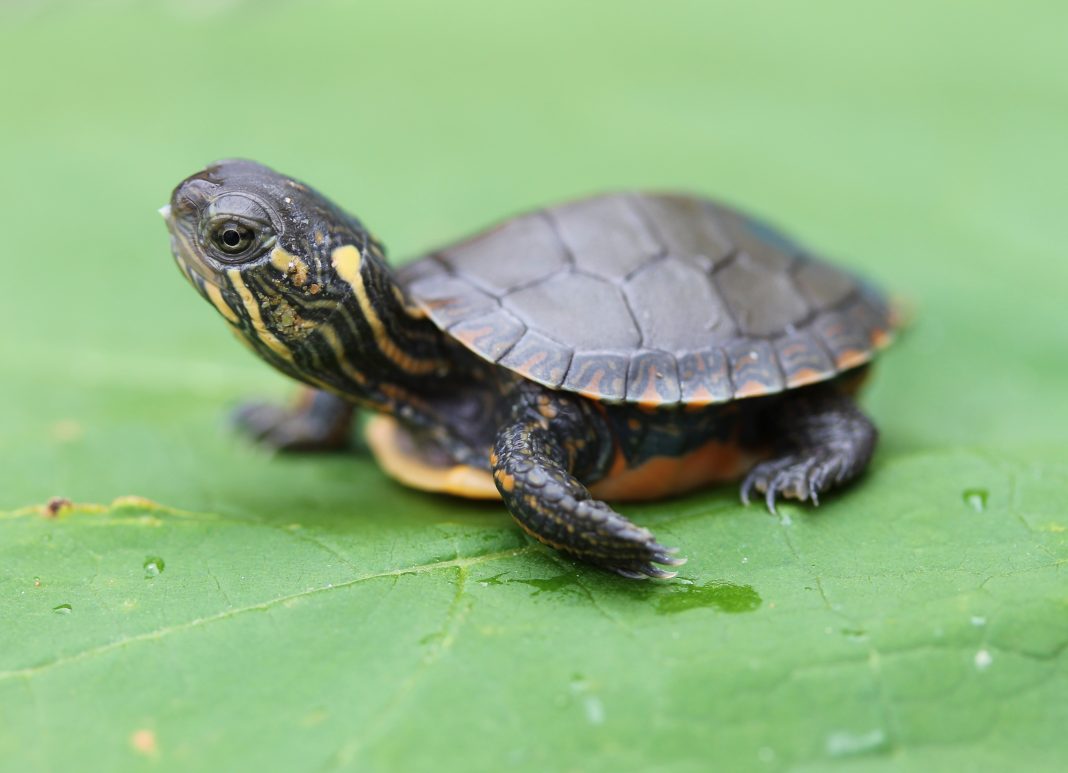 The last hatchlings of 2021 were released during the first few days of September at Morrison Dam Conservation Area, with the help of local turtle monitoring volunteers. Special thank you to Tim Cumming, Ausable Bayfield Conservation Authority Communications Specialist for documenting their virtual release.
This virtual release was the finale of #LocalTurtleWeek, which was a full week of social media and website posts about turtle facts, photos, videos, and activities shared in partnership between the ABCA and HSC.
We would like to thank everyone who took the time to enter the turtle week colouring contest, read our social media posts, and those who learned a bit more about how to protect turtles and their habitat. See our turtle week 2021 posts under our Reptiles page.
Watch the turtle release video on YouTube, here.