Also known as Hop-hornbeam since the seeds resemble hops. This shade tolerant species is found in upland deciduous forests throughout our area. It's very dense wood produces excellent firewood and has in past been used for tool handles and other end uses requiring dense, tough wood. Since ironwood rarely gets very large it has very little commercial value for lumber. A variety of wildlife species utilize seeds and buds for food.
*diameter and circumference measured at breast height – 1.3 m above the ground
Address: Located along the Maitland Trail at the crest of the slope in Saltford where the trail joins Colborne Place. It is on private property, but accessible via the Maitland Trail due to the generosity of the Shawn Dickson Family.
UTM Coordinates: E0444090, N4844224
Note: this tree was once on the Honour Roll of Ontario Trees as one of the largest ironwood specimens in Ontario. When this tree was measured in October 2008 it was not in good health, with significant branch mortality.
Submitted by: John Hazlitt. Date measured: October 10, 2008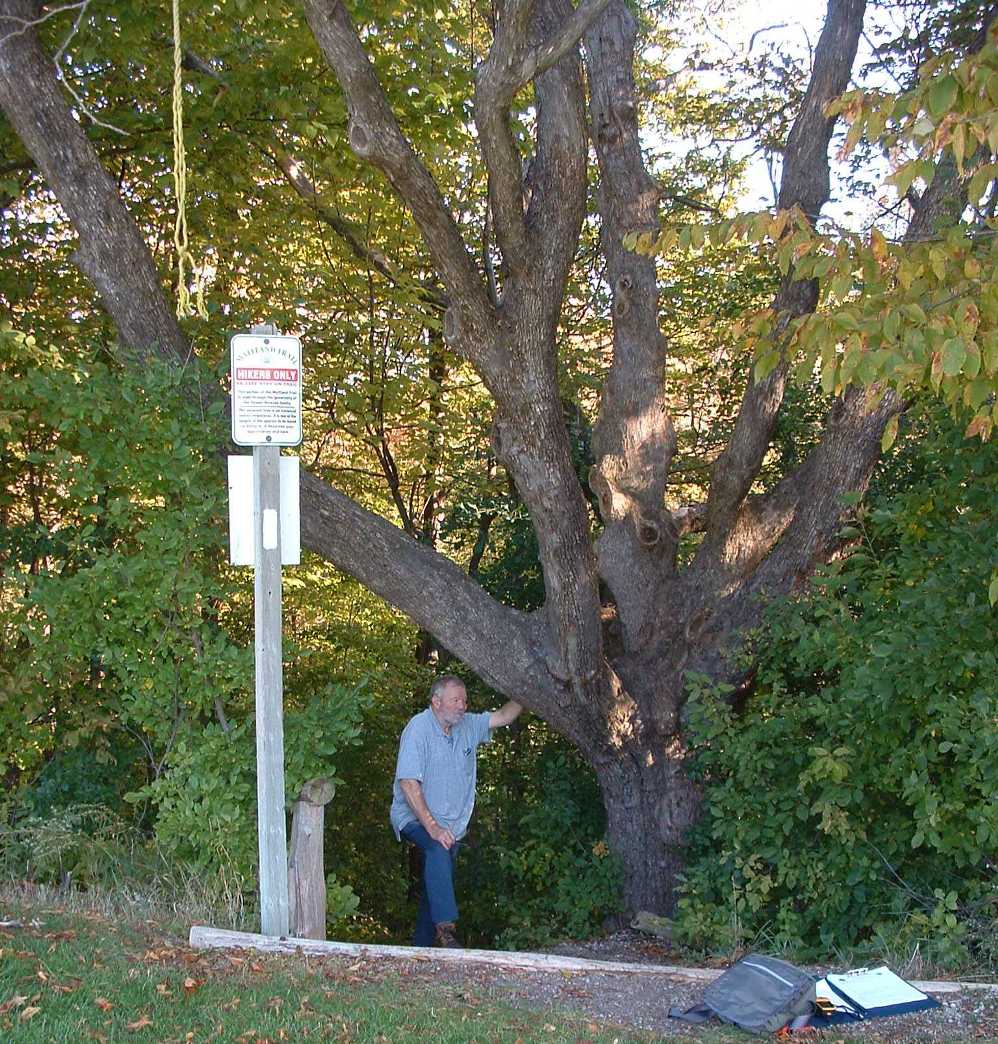 *diameter measured at breast height – 1.3 m above the ground
UTM Coordinates: E442746, N4843918
Note: this tree is an impressive specimen and appears to be in good health.
Submitted by: Ian Jean & Tom Prout. Date measured: June 3, 2008